GPS Tracking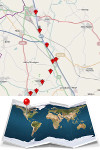 GPS Tracking Platforms
Satellite GPS Tracking at very low cost
We count with a propietary GPS Web platform for the location of different devices in real time and generation of historical reports p>
Get our Wifisattrack app for your Android 4.4 and later phone at no cost on Google Play by clicking on the icon:

Select here to Enter GPS Platform - (Read and Accept Terms and Conditions)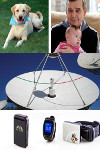 GPS Tracking for Elderly
We offer real-time GPS tracking solutions for:
1. Elderly,
2. People with Alzaheimers,
3. Children, and
4. Pets
We offer a variety of devices including Android and IOS phones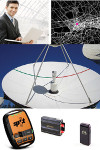 Satellite Tracking Solutions
We provide taylor made GPS location solutions for: Sales forces, Corporate and transportation .
We offer our own tracking platform
1. Advanced Global Tracking
It does not depend on the cellular network. Real-time query.
Equipment resistant to water, dust, impact and vibrations.
Ideal for tracking extreme athletes, adventurers, cars and boats.
2. GPS-GSM Tracking
Depends on the cellular network
Low cost equipment
Ideal for cars and pets tracking
3. We also have GPS loggers. It stores or display the position
GPS for sport.
GPS resistant to harsh environmental conditions
GPS with voice memo storage.
For more information, fill in the Contact form below by clicking on SATELLITE LOCATION SOLUTIONS in blue bold>

p>